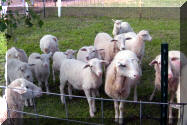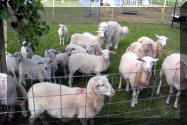 Click Picture to Enlarge
If you are looking for outstanding breeding ewes we have what you are looking for. These are well bred and cared for Katahdin/Dorper/St.Croix crossbred ewes and rams, developed over the last twelve years.
This breed is known for multiple births, so twins and triplets are common.
Prices are subject to change.